Rail-less Automated Mobile Pallet Racks Rail-less Rack Runner
Allows Drive-through of Forklift Trucks
This type of rack utilize plate-type guides which allow forklift trucks to pass through the aisles between the racks. The racks can either be placed in an island layout, or designed to enable operation on both sides.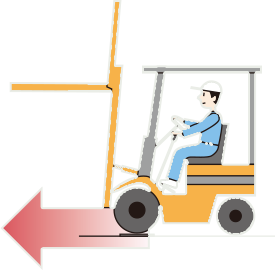 Highly-efficient Urethane Tires
Our uniquely developed urethane tires do not require any guide rails, and also protect the floor from the mobile rack loads.
● HEU (Hight Efficiency Urethane Tires)
Developed after a series of experiments in harsh conditions, the special urethane tires are highly load-resistant and wear-resistant, thus supporting the maintenance of floor surfaces and the stable operation of mobile racks.
Useful for Various Installation Designs
The racks operate with ceaseless stability. When in motion, the sensor controls detect its location and positioning and make adjustments as necessary.
● ARP (Automatic Revised Function of Position)
Our unique ARP system is an automatic position correction function controlled by censors.
The rail-less racks minimize the strain on the rack structure, compared to guided racks, which maintain positioning via the strength of the rails. Therefore, the racks achieve safe mobility over long periods of time.
Reliable Performance
In order to confirm their performance ability, the urethane tires have been tested on rail-less rack runners under the following criteria:
● Environmental testing; room temperature and cold temperature (up to -40℃)
● Load-bearing performance test
● Driving durability performance test
● Compression failure performance test
About Floor Reinforcement
Floor surfaces with cracks or joints can be reinforced by applying high-strength coating material on the runner guides.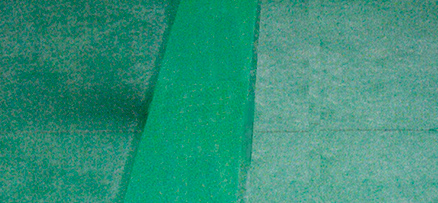 Benefits of Rail-less Rack Runner
Dust-free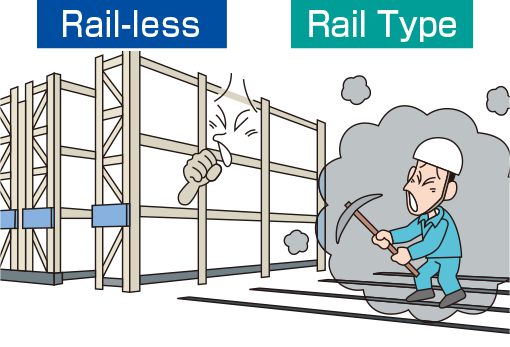 Rest assured that installation does not require rail construction causing dust hazards. Implementation is suitable for factories/warehouses dealing with delicate materials such as food products, etc.
ApplicationFood, Medical products, etc.
Shorter Construction Period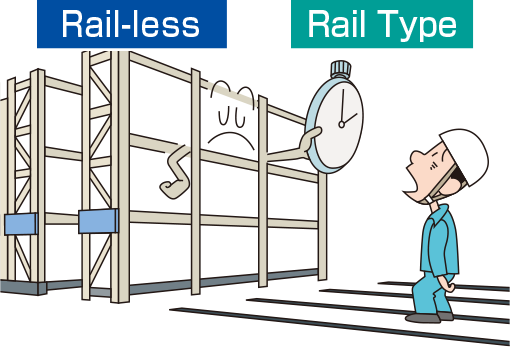 Installation takes a short period to complete with little work required in its construction tasks and methods. Customers can plan post-construction schedules without concern.
ApplicationExisting cold storage warehouses, existing plants, etc.
Easy Removal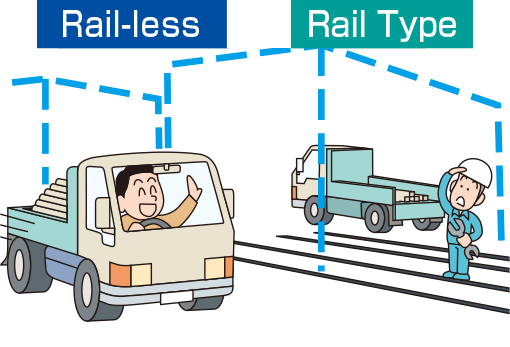 No rails mean it is easy to remove/change the floor plans. It will also not damage the floor at all - it can be installed in leased warehouses and other existing buildings without concern. This opens up various options for many customers.
ApplicationLeased warehouses, general warehouses, etc.
Compatible with various type of loads and environment
By phone (Sales Division)

+81-3-6204-7231