Shuttle & Server®
High mix and low volume, just-in-time, frequent cycles….
As these trends rapidly expand, increased efficiency has become a major focus.
The IHI Shuttle & Server allows multiple shuttles to simultaneously load and unload at high speeds in response to various requests.
We pride ourselves in the unrivaled assortment of cargo as well as efficiency in sorting, picking, and replenishing.
Used as one of our key systems which takes a quick and dynamic approach to respond to the ever-diversifying needs of users.
Multiple shuttles for speedy loading/unloading
The multiple shuttles traveling at high speeds load and unload simultaneously, demonstrating outstanding processing capabilities.
The Type I shuttles run on every level of the racks.
The Type II shuttles feature a climbing function and operate across several levels of the racks.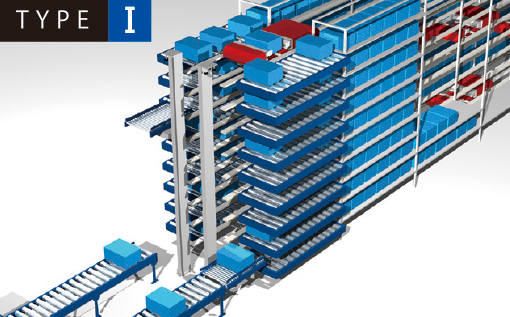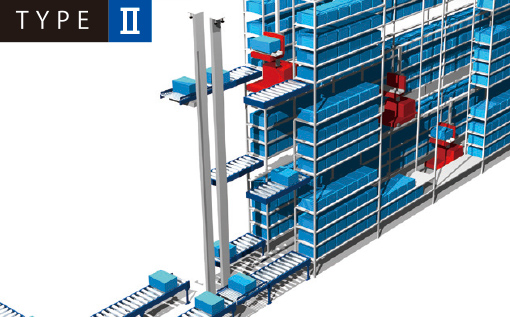 Excellent picking capabilities effective in reducing space
The Shuttle & Server combines the excellent loading/unloading capabilities of multi-level rotary racks with the outstanding storage capabilities of an automated warehouse with stacker cranes. The simple layout helps minimize dead space, promising a great success in space-saving.
Energy saving
Low noise model
The shuttle's body is very lightweight; thus significantly reducing electricity costs compared to automatic warehouses of the same scale. The drive unit is also very small; thus aiding a quiet working environment.
Adroit Driving Mode
With online, remote, and manual operating modes and methodically mounted circuit boards on each device; the system is engineered to operate not only under normal use but also during emergency processing. In addition, maintenance passages can be installed inside the racks to allow workers to walk on the paths of the shuttles. This enables the unloading of cargo during emergencies such as system failures.
Compatible with multiple cargo shapes
The featured shuttle fork is a multi-purpose type compatible with various shapes of cargo to accommodate the flexibility of the system. Moreover, the storage locations are automatically allotted by the size of the cargo to ensure storage efficiency.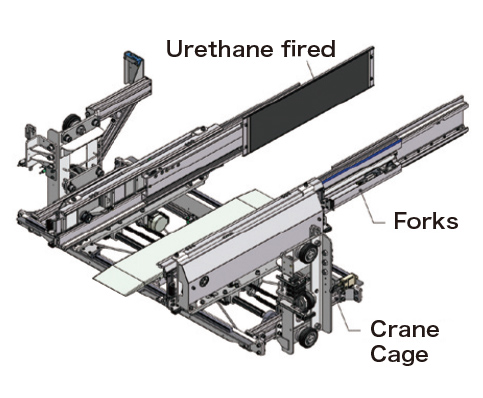 Forks compatible with multiple cargo shapes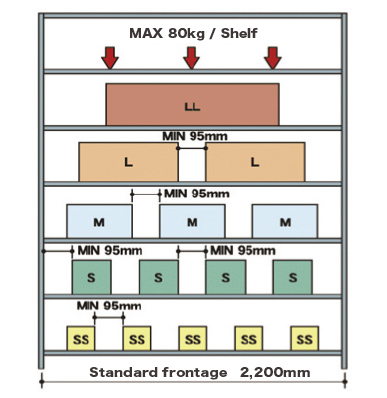 Racks compatible with multiple cargo shapes
Examples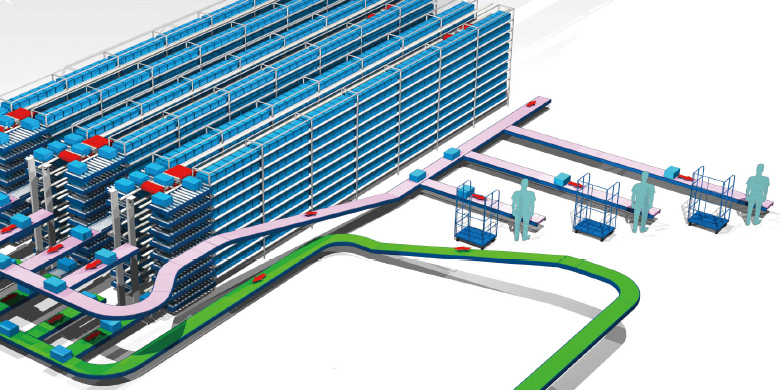 Cargo Assorting and Sorting Type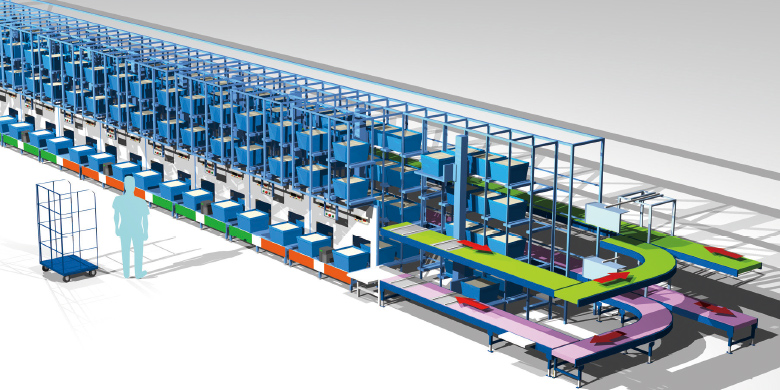 Picking and Replenishing Type
Options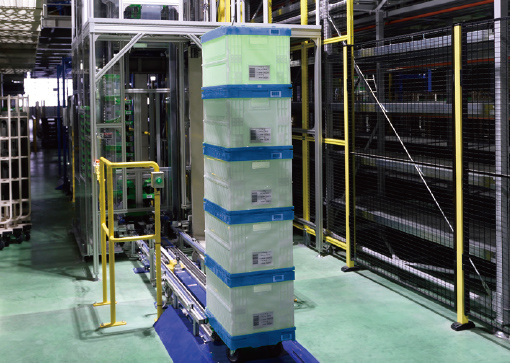 Container Carry Stacker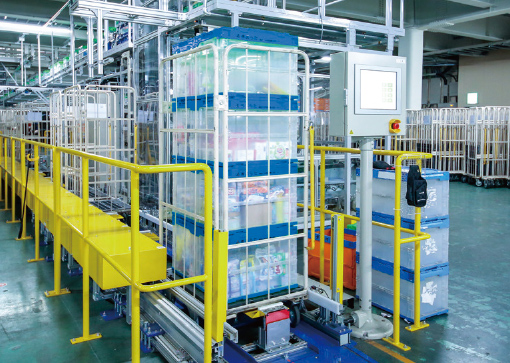 Container Cage Stacker
These extensions are compatible with IHI's very own self-loading devices.
Compatible with various type of loads and environment
By phone (Sales Division)

+81-3-6204-7231