IHI Palletizing/Depalletizing Robot
The IHI Palletizing/Depalletizing Robot
applies robotics and AI technology to enable unmanned and labor-saving operations in logistics.
Object Detection Using AI
Already learning numerous image information

Detects of various cardboard boxes
Reduction of operating costs

Simplifies configurations tasks
Object detection time: 0.5 seconds

Improved capacity by 30% (compared to our company's products)
Requires no readjustments in natural light or modulated lighting

Less susceptible to environmental changes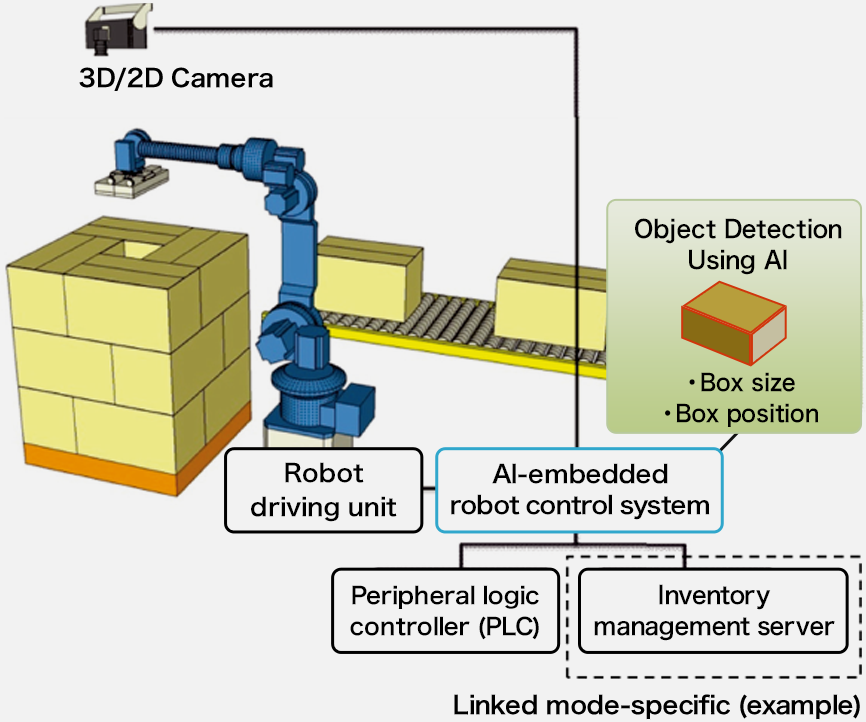 Compatible with Single and Mixed Load Pallets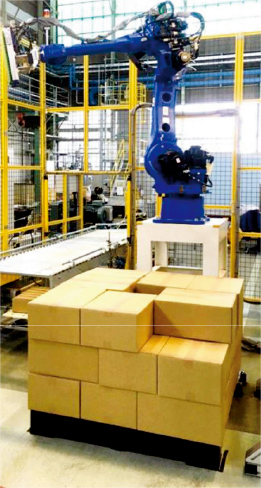 Single-Load Pallet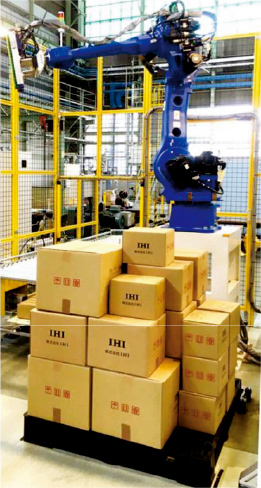 Mixed-Load Pallet
Compatible with Control Systems Tailored to Intended Applications
Independent Mode
Even without the pallet information, only the maximum/minimum sizes and the maximum weight are required for initialization in prioritizing stability in handling the pallets.
Linked Mode
High-speed handling is achieved by utilizing the pallet information to select the optimum transport speed.
Model Plans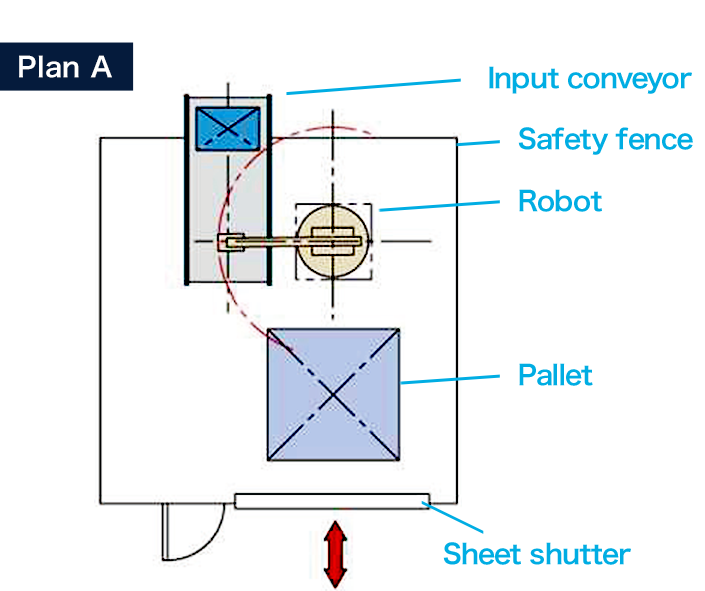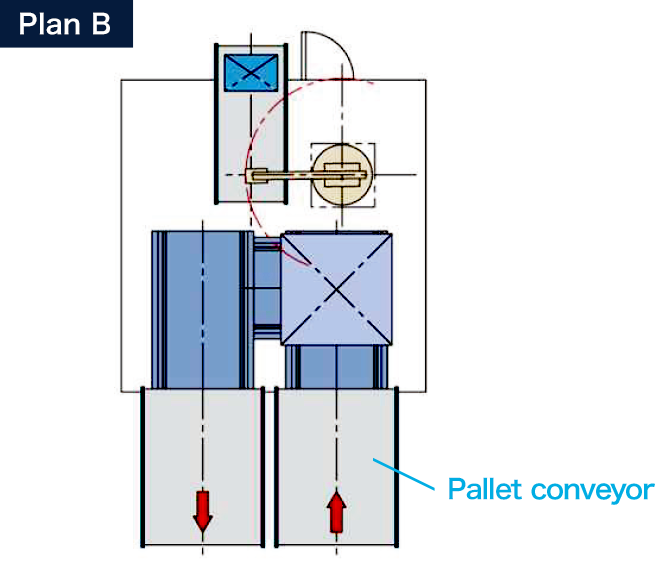 Standard Specifications
Pallet size
1100 Px x 1100 Py x 150 Pz [mm]
Maximum cargo
1250 Mx x 1250 My x 1600 Mz [mm]
Case size
Max. 700 x 600 x 600 (L x W x H) [mm]
Min. 225 x 180 x 100 (L x W x H) [mm]
Case weight
Max. 25 [kg]
Safety measures
Application of a functional safety module with dual CPU motherboards to restrict motion boundaries
Compartmentalization with safety fences
Features emergency stop button
Features electromagnetic lock on maintenance compartment door
Features light curtains at the conveyor outlet
Utilities
Plan A: Power capacity 26 kVA (including 11 kW air compressor with capacity of 1,200 Nl/min, 0.7MPa)
Plan B: Power capacity 31 kVA (including 11 kW air compressor with capacity of 1,200 Nl/min, 0.7MPa)
Introducing the Optimized Palletizing Function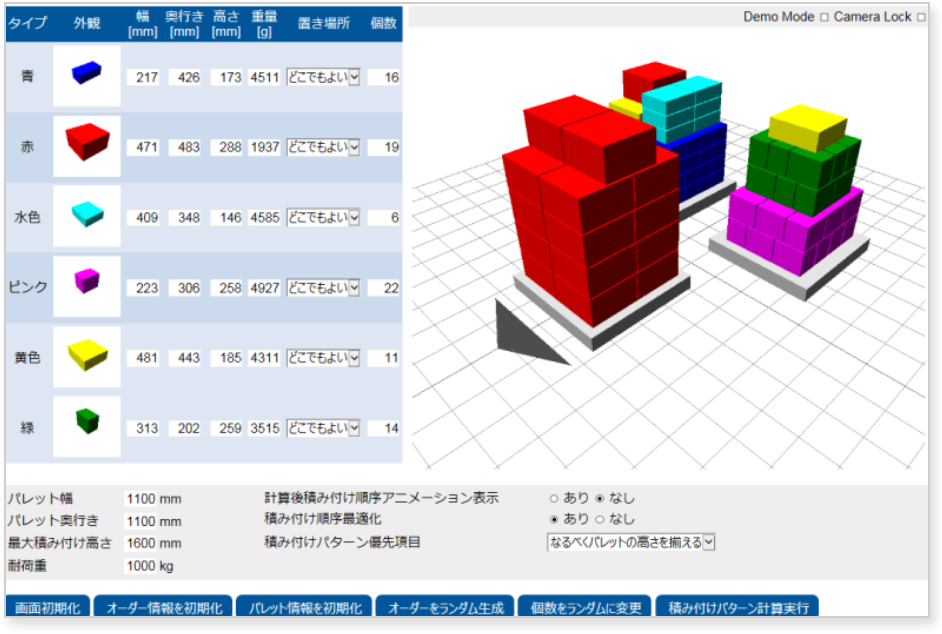 Compatible with various type of loads and environment
By phone (Sales Division)

+81-3-6204-7231