IULINK Maintenance Support Service
MAINTENANCE

IULINK Maintenance Support Service
IULINK contributes to the operational stability of the equipment by predicting failures and performing preventive maintenance.
This also reduces the sudden costs resulting from failures of equipment in operation.
We provide our customers with appropriate inspection plans and mid-term maintenance plans by assimilating the status of equipment in real-time.
The network provided by IULINK utilizes a highly secure VPN that safeguards information from unauthorized access and leakage.
IULINK provides optimal maintenance services to customers.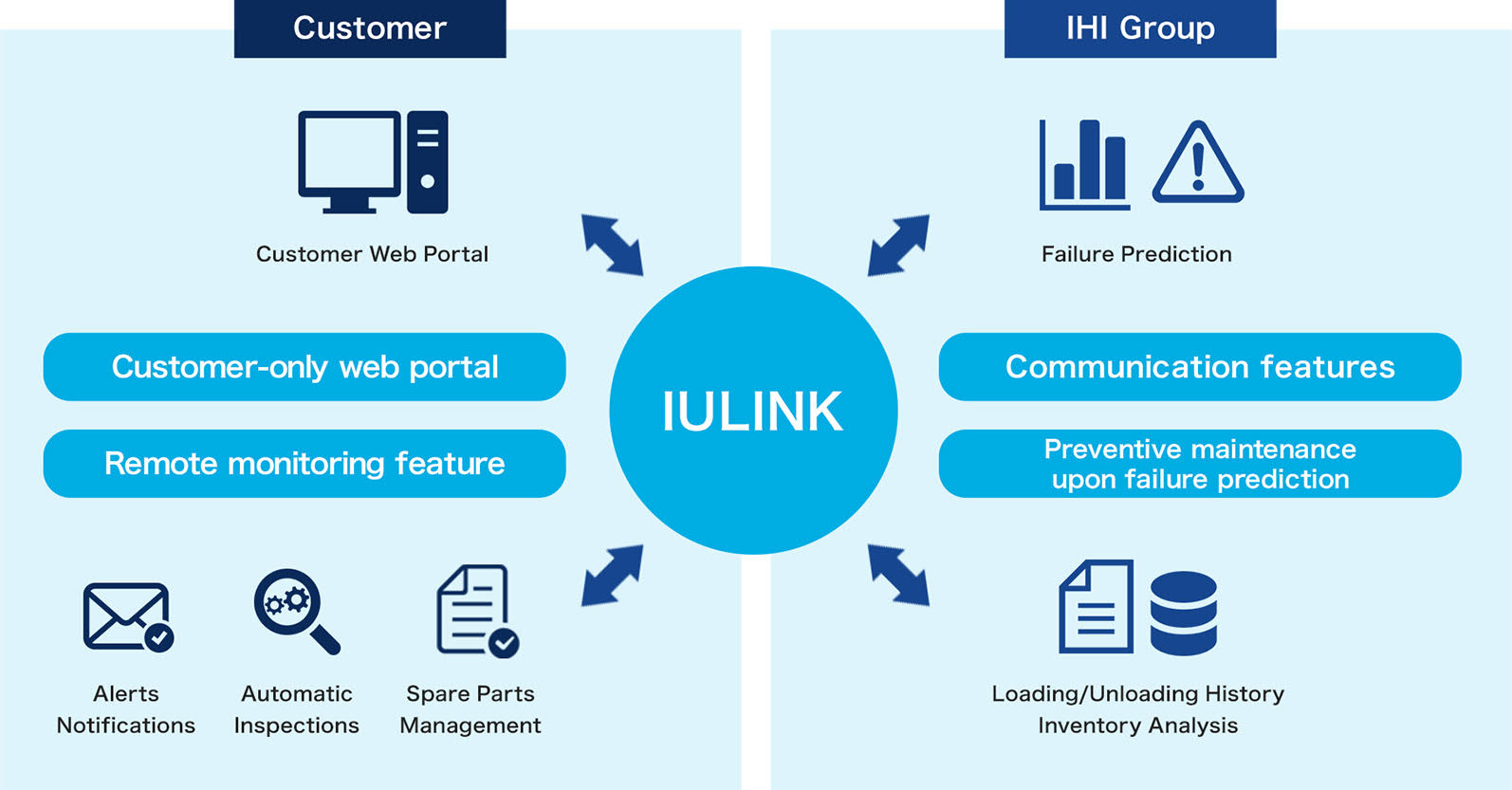 Improving Utilization with IULINK Maintenance Support Service
We provide value beyond repair and maintenance
by leveraging utilization and operation data.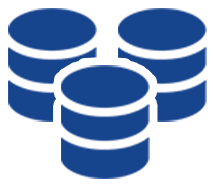 Utilization Data

Improving the loading/unloading capacity and equipment utilization rates by eliminating bottlenecks.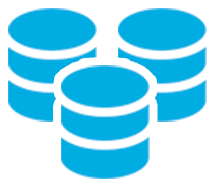 Operation Data

Improving customers' operations through optimization algorithms.

Responding to changes in customers' business environment
Service & Maintenance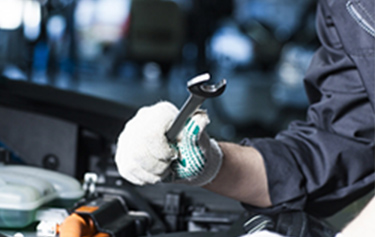 Periodic inspection service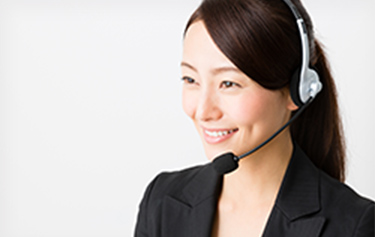 24-hour call center service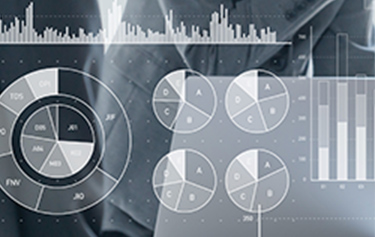 Remote maintenance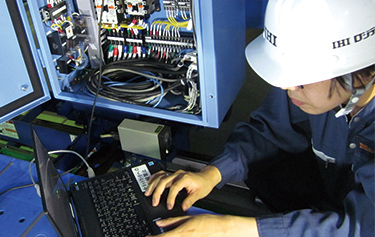 Operational training
By phone (Sales Division)

+81-3-6204-7231